4000
missions successfully
carried out
1250
staff
deployed on 5 continents
AMARANTE : THE EUROPEAN APPROACH TO SECURITY
Amarante was founded on the strong conviction that the French -and generally European- savoir-faire have a lot to contribute to the field of private security, with an innovative, high-quality and efficient approach to security.

Anchored in this eminently European culture, Amarante's philosophy is founded on:
Unlike standardised offers, each of our security solutions is specifically tailored to the profile and needs of each client, as well as the specificities of the local landscape (see Our Approach). What makes us unique is the particularly in-depth level of analysis we apply to each of our operating environments.
This allows us to provide solutions adapted not only to the risks inherent to each country, but also to the different risk areas existing within each State (see Security Risk Map). Therefore, we ensure each solution we provide addresses our client's confidentiality needs, and only focuses on the measures required to guarantee our clients' security.
When the local security situation allows it, our solutions seek to foster our clients' ability to assimilate into the local environment. When combined with a proficient implementation of international standards, this integration further promotes security. Additionally, it contributes to the successful development of the activities of the firms and organisations we work with.
Since its creation, Amarante seeks to develop its activities in order to cover a full spectrum of activities within the security sector. This allows us to offer global solutions, integrated to the entities we support. It also allows us to always keep the bigger picture in mind while working on a single segment of a project. This long-term vision is also reflected in our implementation strategy, which emphasises the importance of relying on local resources.
With this philosophy at heart, we consider every security project must take into account three key dimensions:
The given geographical zone
The expertise required
The specific activity and sector
By taking into account these three key factors, Amarante provides and implements
efficient security solutions that correspond perfectly to the needs of each organisation or firm.
Moreover, Amarante's activities were entirely developed with this three-dimensional approach in mind.
This outlook allows us to offer a particularly wide range of services, while ensuring our customers
these services are tailor-made.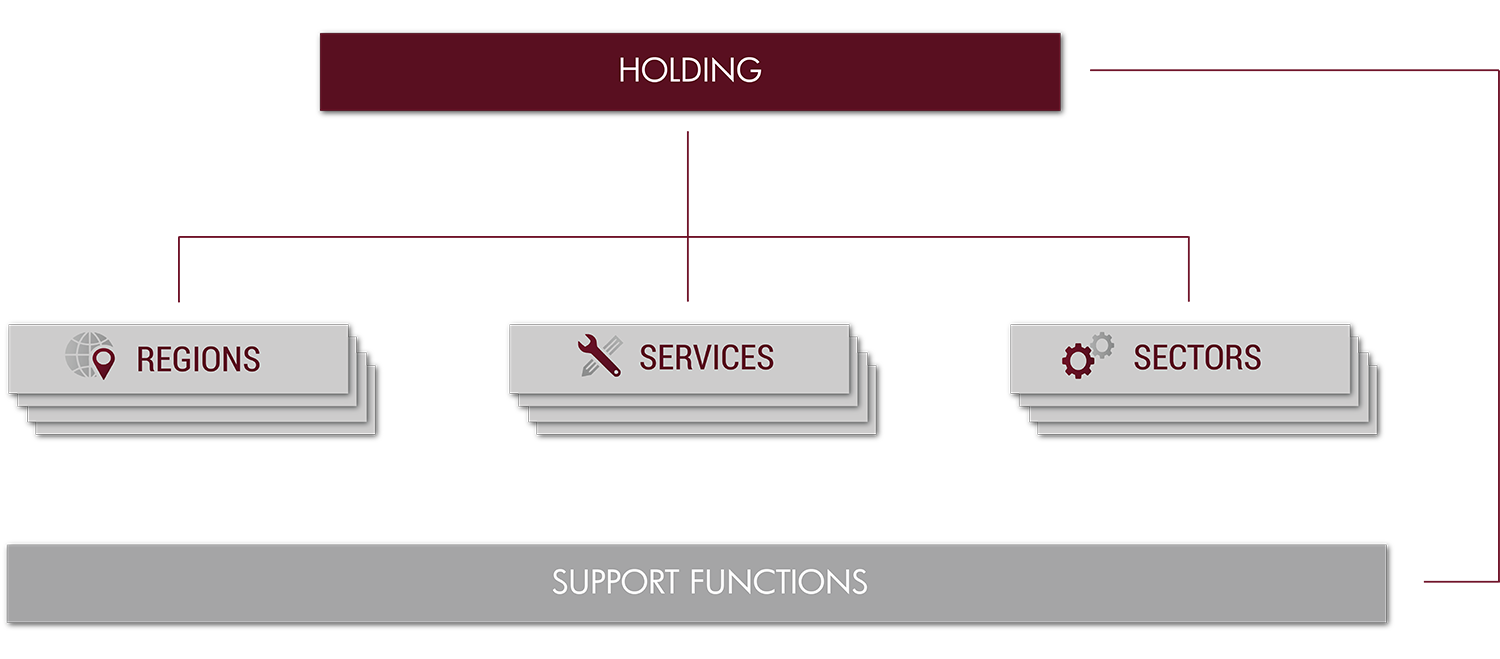 OUR HISTORY
Created in 2007 by former executives of the French armed forces, Amarante celebrated its fourteenth anniversary in 2021. With 1,250 employees in more than 22 countries, the group is now a leading operator in the security market in France and abroad.

In 2015, Seris, French leader in the safety and security industry, became shareholders of Amarante, marking the beginning of a new step in the development of the company. Thus emerged a new leader in the global safety and security market.
Capitalising on the complementary nature of their areas of expertise, the two entities now have the means to cover the entire spectrum of safety and security field.
Our new offer combines Amarante's expertise in consulting and logistical support with Seris' know-how in the areas of Electronic Surveillance, Airport Security, HSE, Mobile Security and Trainings.
1
st
French private security provider